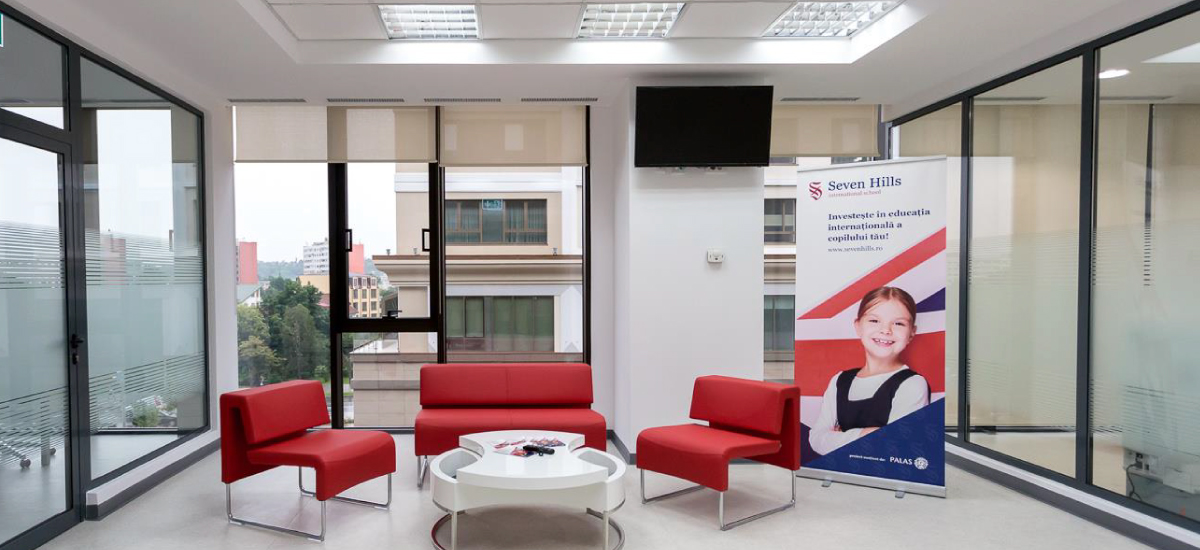 Inspiring educational excellence through design
Branding for the first Cambridge school in north-eastern Romania.
Challenge
The first school with a fully British curricula to be accredited by Cambridge in the north-east region of Romania needed a relevant name and a visual identity to underline this status. The school was to be opened in the Palas ensemble alongside international brands such as Amazon or Endava, it needed to stand out.
innerpride was chosen to articulate a coherent branding programme in less than 5 months until the beginning of the school year.
Solution
After a complex brand audit innerpride devised a branding strategy which led to the name SEVEN HILLS which was accepted immediately by the client because it managed to merge an english resonance with a local landscape unicity (the seven hills on which Iasi stands).
The name had to be augmented by a logo design capable to express tradition and experience although the school was new. It was vital for the audiences to see the brand as an established one.
The Seven Hills monogram was developed starting from the old english letter shapes modelled in a shield shape, the shield is a symbol which is highly associated with established educational institutions - as the audit report showed.
A simple yet powerful visual system was developed starting from the logo extending its visual language to every communication materials such as stationery, signage and advertising billboards.
Result
The new identity acted as a catalyst in obtaining the remaining certifications needed for the school launch such as COBIS and the Cambridge certificate proving again the branding process succeeded in building a trustworthy image to a newborn organization.
The new brand also helped in defining the new pricing policy acting as a business tool also.
In less than 3 years from its launch Seven Hills International School is a well established educational institution with a solid reputation and impeccable brand image.
Services involved
At the end of the day, it's all about what we can do for you and your company.
We're not only a very capable team, we're also good people.
Offices / Headquarters

Colonel Langa 17, Iași, Romania