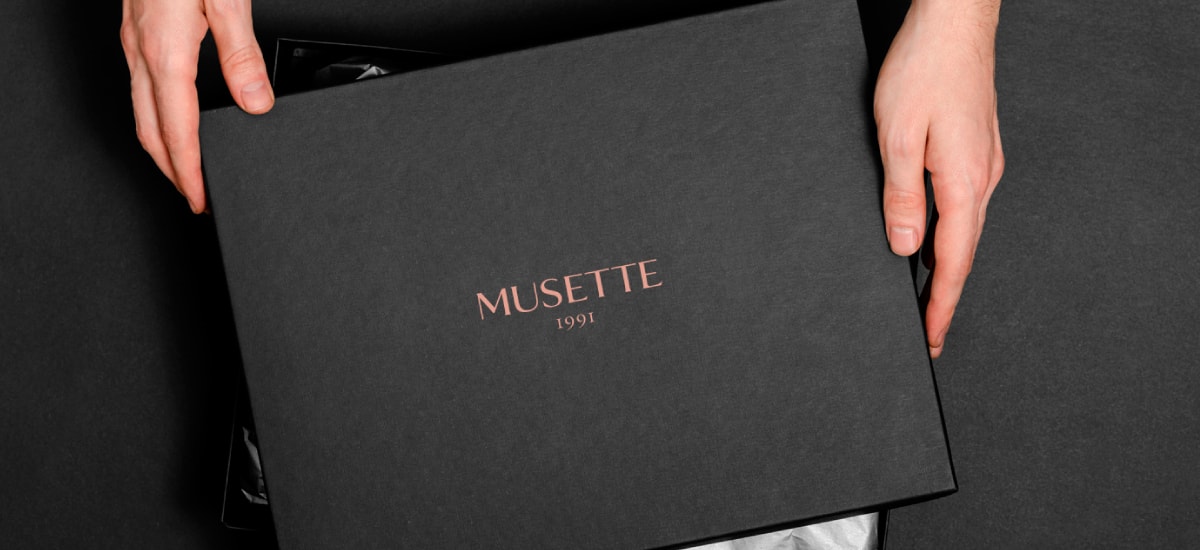 Creating a fashion icon through design
Corporate identity for Romania's foremost leather goods producer.
Challenge
For the past 20 years, Musette has become a synonym with luxury shoes. With stores on four continents and with products endorsed by world famous stars, it's visual identity had to rise up to the new status. The brand architecture was also in need of clarification. The stores were using the Musette brand but the products used Christhelen B. and Giannini for women and for men products. The drivers for the rebranding process were the lack of visual consistency across applications, the new international status and the need for a coherent brand architecture.
Solution
As a result of the audit process, innerpride recommended a monolithic brand architecture that would keep the Musette name for both women and men products. The new visual identity was built around a custom designed logotype. innerpride has worked extensively to develop a logotype that would uniquely say luxury and refinement. Each letter was carefully studied and distilled to perfection, each curve was designed over and over again to achieve a shape that was both legible and elegant.
It was our privilege to work with Musette and help shape its path towards fashion icon.
George Nisioiu, founder & partner, innerpride
Result
The Musette logotype stands with pride among international fashion icons. It has a certain gravity capable of keeping the visual identity around it and still stand out. Weather placed on a storefront, on stationery or on the sole of a shoe, the new logotype retains its personality.
innerpride helped us see through the clutter and get rid of everything unessential retaining the essence of our brand and elevating it to a whole new level.
Cristina Batlan, founder, Musette
Services involved
At the end of the day, it's all about what we can do for you and your company.
We're not only a very capable team, we're also good people.
Offices / Headquarters

Colonel Langa 17, Iași, Romania