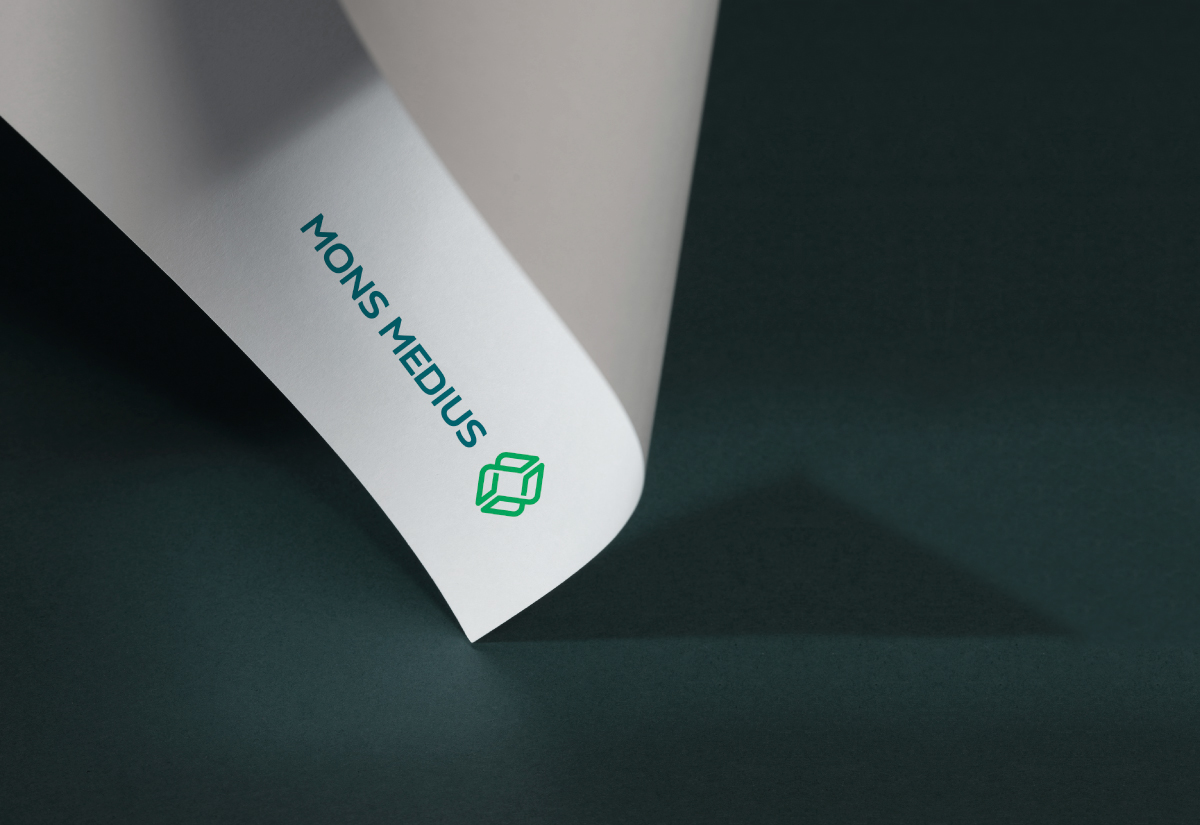 A reimagined brand for an
undisputed leader
Rebranding Romania's largest innovation supplier for the advertising industry.
Challenge
Mons Medius was already Romania's no.1 supplier of materials and technology for the advertising, fashion and architecture industry when our relationship started. With an experience spanning over 25 years and a solid background of innovation and know-how, MONS MEDIUS identity, while always ahead of its times, was short on expressing this.
Innerpride was appointed to discover and reimagine a new visual identity able to assert what was already the reality, MONS MEDIUS'S authority on the market.
Working with MONS MEDIUS was a whole new experience. We discovered an extraordinary team and the whole process was enriching for both parties.
Viorel Nedelcu, creative director & partner, innerpride
Solution
Starting from the ground up with an audit involving key people from MONS MEDIUS, we found the building blocks for a new value proposition: Flexible vision. Solid results, giving MONS MEDIUS a new way to talk about its leading solutions.
Visually, we developed a new identity to create a distinct B2B presence. With an accent on the discrete and often ignored color and custom typography, we managed to ensure maximum impact with every interaction. The audit showed a strong symbol was needed to help raise team cohesion and unite divisions under a common signature.
The new colour scheme was updated to differentiate and stand out. We also created an authoritative new typeface for titles - MONS MEDIUS TITLES, to send a clear message about the leader status of MONS MEDIUS.
Result
Our work has offered MONS MEDIUS a platform for growth. It helped the team elevate conversation beyond products and concentrate on innovation and benefits.
We activated the new identity with a tradeshow booth designed to take MONS MEDIUS to market in a better way, and create a better experience for partners.
The new brand sets the stage for the next chapter of growth and gives MONS MEDIUS the tools it needs to continue innovating.
I was amazed to discover a Romanian company that is highly competitive and thoroughly connected to the international professional excellence practices. inner*pride's passion for what they do is contagious, their level of knowledge is overwhelming, and their desire to deliver something perfect is relentless.
Ioan Balasa, general manager & founder, MONS MEDIUS
Services involved
At the end of the day, it's all about what we can do for you and your company.
We're not only a very capable team, we're also good people.
Offices / Headquarters

Colonel Langa 17, Iași, Romania