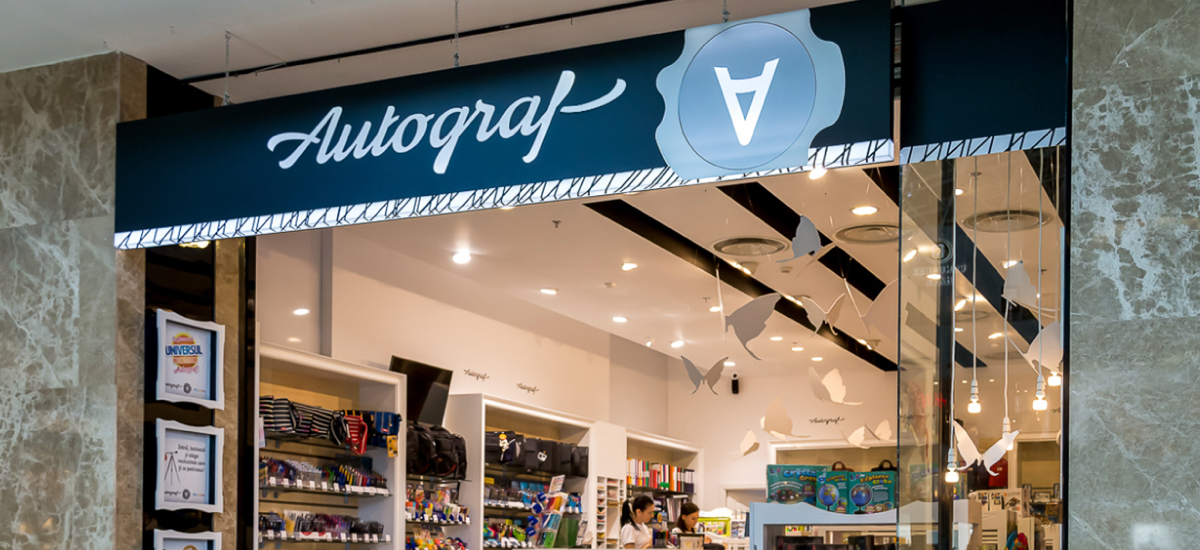 Inspiring prestige in office supplies stores
Strategy and Branding for Romania's first luxury office supplies stores.
Challenge
Vector International approached innerpride to create a logo design for a future chain of stationery stores they have named The Office Store, a generic name for a concept they wanted it to be innovative. innerpride's ambition pushed them to think bigger, what they really needed was a brand but these two: brands and logos are so often confused by Romanian entrepreneurs.
Solution
innerpride took the projects from scratch and partnered with the client explaining why a brand is different than a simple logo. A new name was developped - AUTOGRAF, a name capable of expressing powerful metaphors needed for a revolutionary stationery concept store.
In a stationary market with poorly established brands, we created a fresh perspective on retail design, by identifying the store as a brand that offered more than shopping: consumers could interact with products in a sophisticated yet comfortable setting.
From a visual standpoint, innerpride had to create a scalable system, capable of accommodating a growing network of stores. With extensive experience in retail design, innerpride has devised an easy to implement storefront system, giving the client the freedom to expand it's network keeping the visual equity.
We started with a straightforward idea and innerpride elevated it to its rightful status. The final result was nothing like what we've planned, it was way more.
Adrian Bănuță, co founder, Autograf
Result
With 5 stores and counting, AUTOGRAF has become Romania's leading retail network for premium stationery products in less than 5 years, setting the standard for interactive retail. A successful project comes from a successful relationship, innerpride is still a trustworthy partner for AUTOGRAF.
Discovering new possibilities is what makes us tick. A brand is after all a possibility, with Autograf the possibilities we're enormous from the start. We seized the opportunity and created a brand that is growing day by day, with 5 stores opened so far and counting.
Ovidiu Strugaru, delivery director & partner, innerpride
Services involved
At the end of the day, it's all about what we can do for you and your company.
We're not only a very capable team, we're also good people.
Offices / Headquarters

Colonel Langa 17, Iași, Romania